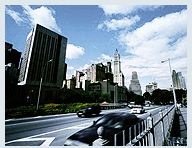 Skegness in situated in Lincolnshire near on the East Coast. Affectionately known throughout the UK as Skeggy, it started life as a major holiday resort following the arrival of a major new holiday park company, Butlins. Skegness was the location of the first ever Butlins holiday park in 1936.
Ever since Billy Butlin opened up in Skegness, it has been a family holiday destination for 10's of thousands of people every year. The reason Skegness has managed to last as a favourite of the British holiday maker is the due to the variety of attractions within the toen itself and further afield.
Selection of our caravans in Skegness
Skegness has a huge selection of accommodation options including Hotels, Bed and Breakfast, Guest Houses, Modern Apartments. However, by far the largest option is large and small holiday caravan parks (Butlins is still thriving, nearly 80 years on!). A good way to get a bargain is to book a private caravan hire company, otherwise you can book directly through the holiday parks themselves, although easier, it will cost you a lot more!
Now you have your accommodation sorted, what are you going to do when you get to Skegness? If you plan your trip well you will be able to see the famous illuminations (may be not quite as famous as Blackpool!). However, the days are generally the highlight of family holiday and the area has much to offer, starting with the fantastic beaches at Skegness and Mablethorpe. If you are looking for a quieter alternative then Anderby Creek is the answer with its pure beaches it is ideal to sit, relax and watch the world go by.
There is plenty of countryside just minutes away from the main resorts running along the coast is Gibralter Point which covers an area of over 1000 acres. There is also plenty of wildlife including birds, butterflies and obviusly fish.
The main towns of Skegness and Mablethorpe are packed with attractions, from amusement arcades to bingo halls, kiss me quick hats to pony rides. There is something for all tastes and interests. why would you consider any other destination on the East Coast? Skegness is here to stay.