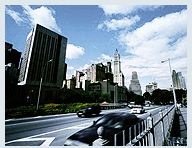 Have you ever thought to yourself 'the weather looks good this weekend let's get a few nights away' or 'I'm fed up with work I really need a holiday, NOW!'. What then can happen is that the thought of searching the internet for a good holiday deal that can take forever makes you finally give up, also in the summer finding anywhere at all can be very time consuming and can end up costing a lot more than you thought it would. So in the end you either don't bother with the holiday at all or you decide to take a few days off at home and end up doing those jobs that have always been left, admittedly, not always a bad thing, but not a holiday!
So this is the question that you need to ask yourself, 'Would it make life and holidays much easier if we had a static caravan on a holiday park or quiet campsite somewhere we love or a motorhome/campervan or a touring caravan that allows us to get up and go as often as we want, travelling the country and even further afield!'.
Well the first thing to decide is which type of holiday ownership is best for you. There are obviously other options that you could choose from depending on your budget and taste, apartments, cottages, villas etc. However, we are only going look at the mobile home options.
What is the main difference between a static caravan and the mobile options?
There are obviously positives and negatives for all the different options, these are detailed below. However, before we begin, just so you know, none of the caravan/mobile homes should be thought of as an investment! The only option that you have to make a return is with the statics, although you would need to rent it out for all the weeks of the season to make money, which sort of defeats the object, as you would never be able to use it yourself!
Static Caravans
Positives
The accommodation size is generally much larger and has more amenities
There is the option of renting the out it for fairly high sums over the Spring, Summer, Autumn months
You do not have to lug it around with you whenever you go on holiday, making travel quicker, cheaper and easier
If you like to return the same place, it can start to feel like a home away from home
You can swap your caravan with others if you fancy a change every now and then, but that would need planning
Negatives
Initial outlay is fairly high, starting from around £20,000, this can be paid monthly etc.
Site fees start at around £500 per year for small park, upwards to over £2000 for the bigger parks
Depreciation is very similar to a car the moment you use its value plummets
It is in one place and moving it costs thousands, so if you like trying out new places, it's not for you
Tourers/Motorhome/Campervans
Positives
You can just get up and drive away at literally an hour notice
Initial outlay for a touring caravan can be much smaller than a static, however you can spend up to £100,000 on huge motorhomes!
You can almost park it anywhere, within reason
There are thousands of camping areas that allow tourers and campervans that do not allow statics. Therefore, variety of destination is much bigger
The world, well Europe is your oyster. Hop on Le Shuttle and be in France in less than 30 minutes from Folkestone
It is easy to stock the vehicle with essentials from home rather than having to pile it in the car and unload the other end
Negatives
Much smaller living space in touring caravans and campervans, although large motorhomes can be huge
The cost of travelling, carrying a second home behind your car or as part of your vehicle is greatly increased
Travelling time can be much longer due to speed limits and safety issues
Space is required to keep the mobile home at home

I am sure everyone has their own positives and negatives about their chosen option. However, this should have given you some food for thought. Whichever type of moving holiday home you choose, I am sure you will look back in a few years and be very pleased that you decided to make that addition to your life. Freedom and flexibility in life everything, so go out and enjoy your free time and take advantage of the great British weather or of course take your mobile option over to Europe and find the sun!